Traveling around Europe with a dog can seem daunting at first, however with the growing understanding that leaving your fur friend at home simply isn't an option; dog friendly holidays in Europe are rapidly becoming achievable.
Norway for one is a dog loving country in general, and travelling with your dog around Norway is no longer the problem it used to be. Fly with them, bring them on the ferry, or pop them in the car with you!
Cabin vacations in Norway are one of the best options for dog friendly holidays in Europe and should definitely be on the top of your list.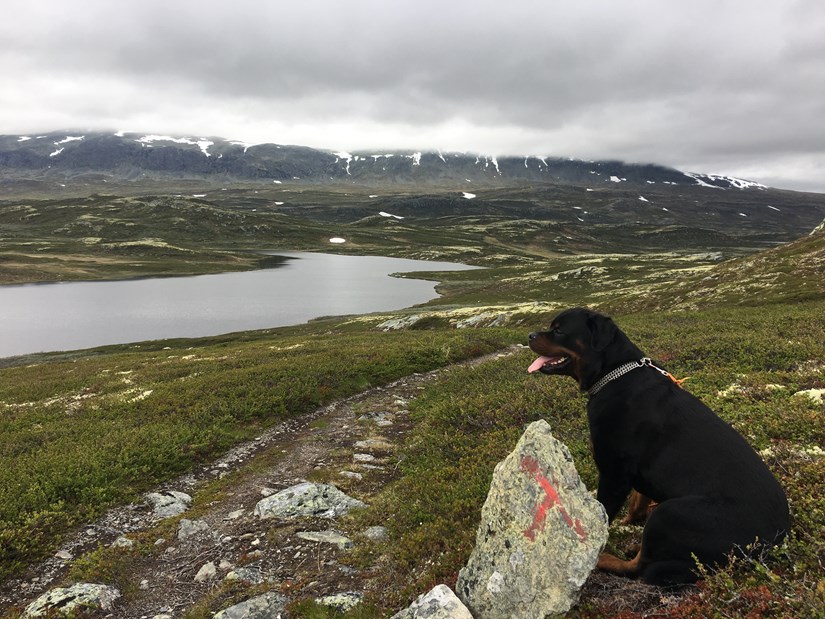 Summer with a dog in Norway
Many cabins/summer houses are situated in areas where there is plenty of space for a dog and with wonderful trails and hiking opportunities nearby.
Having a dog with you to Norway will not only make exploring the country more fun, but you are bound to end up taking more walks and trips, and see places you wouldn't normally see if you didn't have a dog with you.
Hiking is an ideal day out for everyone, and if you love running and exploring with your dog, Norway is the place for you. Follow miles and miles of unspoilt countryside, and even let the dog pull you up those tough hills!
We are absolutely spoilt for choice of cabins with the sea or a lake nearby! Go out on a rowing boat in our cabins with a boat, go swimming or try some fishing with your companion by your side. The Norwegian summers are brilliant for dogs as it doesn't get too hot and there are lots of fresh water lakes for them to cool off in and drink from on trips - traveling around Europe with a dog doesn't get much easier!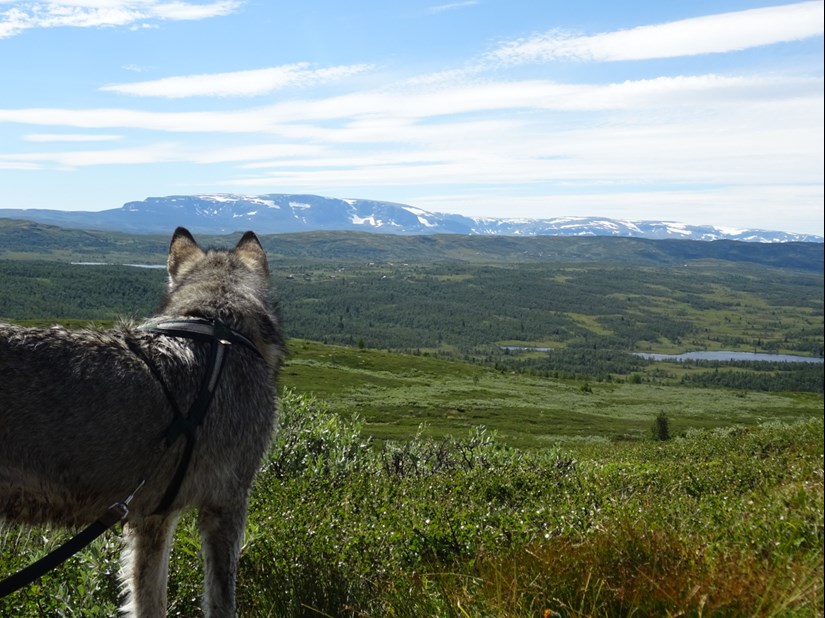 Winter with a dog in Norway
If you are traveling around Europe with a dog in the winter time and you're considering spending a winter vacation in Norway, then it is still a great time to take your dog. In Norway it is perfectly acceptable to take your dog skiing with you, and most people do! The wide open cross country trails are the ideal place to take your dog along for some company and some exercise (for you and the dog)! Attach yourself to your dog via a harness, and take it in turn to get your dog to help pull you along the cross country tracks, and even up the hills!
Tip: Keep in mind that it's important that your dog is well marked with a dog tag and dog booties are great to take care of their paws in the cold!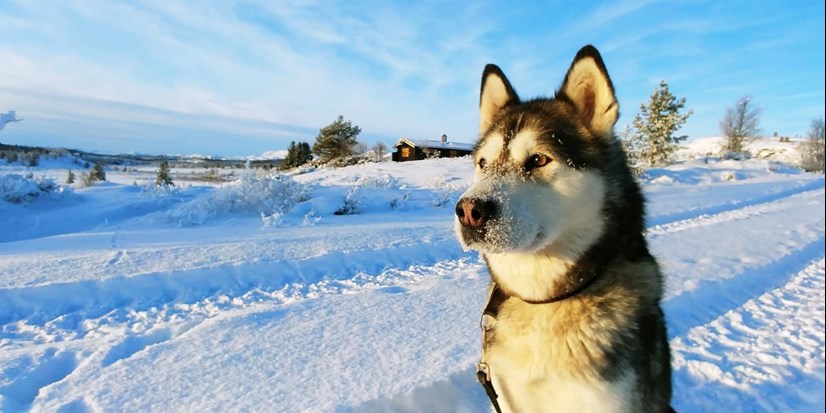 Finally when you are done with the great outdoors and you want to go back to the cabin, then your dog will fit right in. Simply use the pets allowed filter to see all cabins that are dog friendly!
We have even picked out our top 5 pet friendly cabins in Norway, as cabins that are in ideal situations to take dogs!
Note: Norway has regulations about keeping dogs on a leash from 1st April to 20th August. This is to protect vulnerable wildlife and is also a time when many people are spending time outdoors. If you are visiting Norway during this period, please respect this regulation and keep your dog on a leash.
We have included some useful links to websites with some great advice about travelling with pets so you can check out 'what's what' before you go:
Norwegian Customs information about taking pets to Norway 
The Norwegian Food Safety Authority website on travelling with dogs and other animals from EU countries to Norway
Norwegian Air – travelling with pets 
SAS – Scandinavian Airlines information about travelling with animals 
RAC advice for travelling with a dog in the car 
RSPCA advice for pet safety in cold weather 
RSPCA advice for pet safety in hot weather