Winter is finally on its way, and the frost in the ground has begun to take hold. Hopefully, large parts of the mountains in Norway will soon be covered in snow. Now is the time to dream about going up in the hills and start planning for next year's winter vacation. Why not bring friends and family to rent a cabin in the mountains? If Balto or Mons are not "old enough" to be home alone, we, of course, have alternatives that suit them as well.
We have the cabin for you, regardless of you prefer your skis to point up, forward, down, or left in the shed while the flames crackle in the fireplace and a marshmallow dissolves in the cocoa.
Maybe you lean toward hearing the raving sound of people and socialicing during your holiday, or completely unwind with a good book and enjoy the sound of Mother Earth fastening its soft grip on the cabin walls? The choice is yours!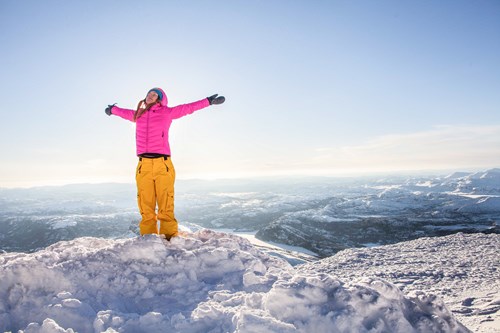 Workation? 
Given our unique situation, many have the opportunity to enjoy a home office this winter. We have a good selection of cabins with WIFI that will give you peace of mind chasing the rest of the family out skiing. If you're willing to stay a short drive away from the resorts, it will go easy on your wallet too.


If you want to spend the holiday at the cottage, or only a couple of nights, we will do everything we can to meet your wishes.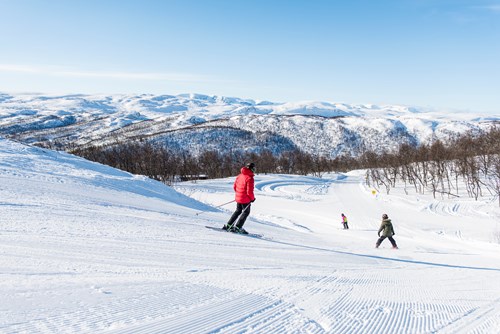 Ål:
Ål may often be favoured by outdoor enthusiasts when it comes to cycling on mountain trails or climbing, but they do not hold back on winter activities either. With one of Southern Norway's largest cross-country trail networks and the option to take trips across to Hemsedal, Geilo and Reineskarvet, Ål is often an overlooked destination in the middle of winter paradise. We have cabins located far from the nearest neighbour at 1000 meters and above, but if you want something a little closer to civilization, we also have options closer the village.


Geilo:
Is there anything we can write about Geilo that magazines have not covered already? If you are still not convinced, we can mention the significant  supply of local food and history and we can offer holiday homes in almost all varieties. Whether you want to dive down the alpine slopes, crush your friends in bowling, admire the bustling crowds in the city centre, we have the opportunity to offer you a good selection, whether it is a family holiday or a cosy getaway.
Norefjell:
In recent years, Norefjell has received increasing attention as a winter destination. Easily accessible, with modern and amazing alpine and cross-country skiing opportunities, Norefjell is well worth visiting during the winter holidays. With the view of Krøderen and some of Norway's longest alpine slopes, it is easy to feel joyful in the snow-covered landscape.
Gol:
Gol marks the start/end of both Hemsedalsfjellet and Golsfjellet located in the centre, and offers some spectacular destinations that should be experienced rather than described. After a long day skiing, you can warm up with a bit of swimming or bowling in the village.
Gaustatoppen:
If you are looking for a destination that delivers fantastic experiences, whether you are at full warp speed or want to take life in a stride, you should consider Gaustatoppen. With a short distance from resorts and amazing summit hikes, a quick trip away from Rjukan, where you will find all kinds of activities. We recommend a visit to Vemork, Hardangervidda National Park Center or Eyde Konditori.
Sjusjøen
Ever wanted to experience dog sledging or sleigh rides, or are you hoping for the opportunity to play in the most Googled cross-country trails in our vast country? We recommend that you spend the winter holidays at Sjusjøen!
Need help finding the perfect cabin for you and your family?
Contact us here or at  post@norgesbooking.no
You can also call us on +47 32 08 57 10